Croan Cottages offer Self Catering Accommodation in Kilkenny in Ireland's sunny southeast! The cottages are an ideal base for anglers who want to enjoy the varied sport available in this beautiful part of Ireland.
Angling in the South East of Ireland with its abundance of clean rivers, lakes and miles of coastline makes for a rewarding and very relaxing holiday. Trout and Salmon fishing, Coarse, Sea and Shore fishing are all available to the angling enthusiast. Situated on the edge of the Atlantic, Ireland enjoys a temperate climate with sufficient rainfall to keep our inland waters fresh and teeming with fish.
Five of Ireland's most majestic rivers, the Barrow, the Nore, the Suir, the Blackwater, and the Slaney flow to sea in this region and therefore the opportunities are both varied and interesting with many species of marine fish. One can fish from boat or shore with practically guaranteed rewards when the fish are 'on the take'.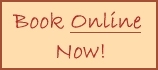 Residential Fly Fishing Courses
Each Year, we run some Residential Fly Fishing Courses at Croan. Normally these run over over a weekend and include: tuition, full Board accommodation and all equipment hire. There are further details available on our Fly Fishing Courses page.
Here are details of some of the spots I like to go to and their distance from Croan Cottages.
Mount Juliet Estate
The Mount Juliet Estate offer Salmon and Trout Fishing on the River Nore as well as Carp fishing and Rainbow Trout Fishing on their stocked lakes. We can arrange a day or half day fishing on river or lake and a gilly can be provided for you, if required.
The river Barrow

Coarse Fishing, approx. 20km from Croan

The River Barrow shares a common estuary with the Rivers Nore and Suir, they are known as the 'Three Sisters'.

The Barrow is a more gently flowing river and has been made navigable by building canals round the shallow areas, and therefore best fishing areas are downstream of the weirs that divert the waters to the canals.

Because the Barrow is a slower and deeper river than the others, the distribution of its trout stock differs significantly.

The River Barrow is unique in that it supports a vibrant mixed fishery, game, coarse & pike. The coarse fishing aspect is available from Athy to St. Mullins. Species available are Bream, Tench, Rudd, Hybrids, Dace, Roach.

Location: While the river holds good stocks of various coarse species , access to fish for them is mainly confined to areas near population centres. It is envisaged that in future years access will be easier, when the towpath that runs parallel to the Barrow will be developed.

The main areas for angling are St. Mullins (Specimen dace have been caught at St: Mullins), Graiguenamanagh, Bagenalstown, Leighlinbridge and Carlow Town.

River Nore

Mixed Game and Coarse fishery. Approx. 6km from Croan

The river Nore is one of the best kept secrets in Ireland. It has some of the best fly water in the country. Most of the salmon fishing is done in the lower part of the river above Inistioge and below Kilkenny.

The salmon on the Nore range in size from 5lbs to 30lbs+. The fishing starts on 17th of March and ends the 30th of September.

The trout fishing on the Nore is very good and the average size is about 1/2 to 3/4 of a pound but trout of 3 to 5lbs are caught occasionally during the season. The best trout fishing is between Thomastown and the area around Durrow.

While the Nore is famous as a game fishery with many well known Trout and Salmon holes along its length, it also supports coarse species.

Most of the fishing is controlled by clubs/associations with permits available locally,some private fishing beats can also be arranged.

There are some free fishing stretches where we have had good results.

Jim Brown is a local guide and can arrange trips for individuals and groups on the river.

Brandon lake coarse fishery

Coarse Fishing, Graiguenamanagh. Approx. 25km from Croan.

A purpose built 2.5 acre artificial lake specifically designed for coarse fishing.

The lake can be fished all year round, as it is not subject to flooding and can accommodate up to 20 anglers at one time.


contact: Michael McCabe

phone: 0503-24191

address: Graiguenamanagh
County Kilkenny

Inchbeg fishing school

Predominantly Fly Fishing on a beautiful stretch of the River Nore.

A stunning location, very friendly tuition and service and all proceeds go to the Alzheimers Society of Ireland.

"A real gem of a place"!

Trout from March 1st and Salmon from Feb 1st. Course fishing tuition is also offered.

Tackle hire is available.

contact: Hannah Hamilton
phone: 056-8832576
address: Freshford
County Kilkenny

Kilmore Quay

Sea fishing. Approx. 45km from Croan

The picturesque village of Kilmore Quay is one of the most highly developed sea angling centres in Ireland.

A number of licenced purpose built charter boats operate on a daily basis from the marina.

All the marks around the Saltee Islands, from the Barrels, Brandies and Bores to the Conningbeg Rock afford great opportunities for a multitude of species including blue shark.

Fishing from the piers will produce wrasse, flounder, mullet and bass. East of the marina is a rock formation known as St. Patrick's Bridge, which can produce bass, sea trout and wrasse to specimen size.

Forloin Point to the west also produces good shore fishing for the bass. The area still holds the Irish pouting record which stands at 4lbs 13.5ozs.
Species: Pollack, ling, cod, coalfish, ballan wrasse, cuckoo wrasse, pouting, whiting, mackerel, launce tope, blue shark, dogfish etc.


Season: April to October for boats, January to March and May to November for shore fishing.


Ground Type: There are a wide range of sea bed types in the area from mud, sand and gravel to boulder and reef.


Knockaderry Reservoir

Trout Fishery. 12 km south-west of Waterford City, approx. 45km from Croan.

Knockaderry Reservoir is located twelve km southwest of Waterford City, just off National Route N25. Turn off at the Texaco filling station at the east end of Kilmeaden.
The fishery consists of a seventy-acre lake in a tranquil rural setting. The prevailing southwest winds blow up-lake towards the boat landing but much of the shoreline is tree-lined and sheltered areas can be easily reached if so desired. The lake is relatively shallow (max depth 8 metres) and very productive in terms of invertebrate fauna.
A native stock of beautiful slender wild brown trout exists in the lake. These are supplemented by periodic stocking with brown and rainbow trout from the Fisheries Boards' trout farms to cater for angling demands.
Since this is a very good quality fly fishery angling is limited to fly fishing from boat only.
Boat hire - cost €10; Permit – cost € 20; total of €30 per day. No more than two anglers per boat. Shore fishing from the bank is now allowed as the shore access has been improved. Cost of fishing from the shore is €20 per day.
Permits available from: Centra Shop, Kilmeaden, Co Waterford. Tel: 051 384721

Open Season March 1st to Sept 30th. Daily bag limit: 6 trout. Size limit: 23 cm.


Phone +353 052 80055
Email enquiries@srfb.ie
Web www.srfb.ie

Castlecomer Lakes

Trout Fishery. Castlecomer - approx. 30km from Croan

Since Spring 2005 it is now possible to fish in the two lakes found within Castlecomer Demesne in County Kilkenny. Fishing platforms have been constructed along the west side of each lake to allow the best possible access to the water.

Both Lakes have been stocked with rainbow trout. The upper lake can be used for bait fishing while the lower lake is used for fly fishing. Fishing will be available all year.

Price Tickets are priced at €15 for up to four hours and you may take two fish. After that, its catch and return.


Phone +353 (0)56 4440707
Email info@cdlakes.ie
Web www.cdlakes.ie



Oaklands Lake

Coarse Fishery (some excellent Carp fishing) New Ross - approx. 40km from Croan

Oaklands Lake is a 4.5 acre lake stocked with carp, tench, bream, and rudd. There is a charge to fish the lake but it is a beautiful spot and there are some lovely fish in there.

Opening Hours April to September: 8a.m. to dusk. Last permit issued - 6p.m.
October to March: 9a.m. to dusk. Last permit issued - 2p.m.
Facilities 60 angling stands all wheelchair friendly, shop on site for all angling requirements, maggots, rod hire on request in advance. Salmon licence agent. Car park 40 meters from the lake.

Phone +353 (0)51 425196
+353 (0)87 6988979

Email oaklandlake@hotmail.com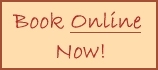 We'd be happy to help you plan a fishing trip to some or all of these locations during your stay at our self catering cottages in Kilkenny.