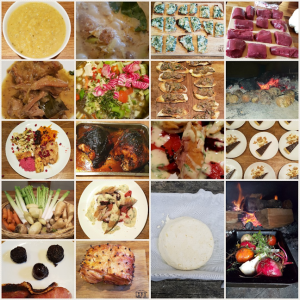 On two beautiful, bright, Autumn days a group of 14 eager cooks gathered at Croan to learn from Steven Lamb & Gill Meller.
The course outline was ambitious and packed.
We made cheese, cooked wild food, did some butchery, pickled and fermented food, made sauces and salads and, of course, had lots of good things to eat.
Each evening we gathered at Croan House were Gill and the team cooked up a delicious 3 course meal. Local food producers came to discuss their products and inspirations and we enjoyed samples of their work.
Without doubt one of the best courses we have ever run at Croan.
Click on an image below to begin the slideshow.