Open to everyone interested in keeping honey bees, this Beekeeping Course is intended for beginners or for existing members to update their beekeeping skills.
The instruction continues during the Summer with outdoor demonstrations at the club apiary in Lavistown, Co. Kilkenny.
Who should attend:
The Beginners Beekeeping Course is ideal for those who have had some previous experience with keeping bees and for those with no previous experience whatsoever.
Existing members of the Association will act as mentors to attendees to help them develop their beekeeping skills.
When is the Course on?
The course runs on 4 Wednesday evenings from February 7th at 7pm in The Orchard House, Kilkenny (http://theorchardhouse.ie).
Later in Spring, the course will continue with outdoor demonstrations at the Club Apiary at Lavistown House. During these sessions, participants will be shown full colonies of bees and will get a chance to handle the bees.
Cost
The cost for the Beginners Beekeeping Course is €100 which includes:
Membership of the Mid-Kilkenny Beekeepers Association for 2017
Affiliation to FIBKA, Federation of Irish Beekeepers' Associations.
Members of Associations affiliated to FIBKA are fully insured against third party liability.
Subscription to the Irish Beekeepers magazine "An Beachaire" for 2018.
What topics will the course cover?
The Beginners Beekeeping Course will cover:
The Honey Bee Colony
The Life of the Honey Bee
The Bee Hive and Equipment
Hygiene and Disease
Swarm Control
Harvesting the Crop
Places are limited, will be filled on a first come, first served basis and should be booked in advance.
Gift vouchers are available.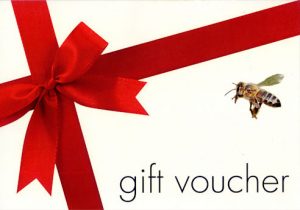 The Mid Kilkenny Beekeepers Association meet on the first Wednesday of the month at 8pm in Lavistown House, Kilkenny.
For further information please contact the Association Secretary Jer Keohane, Lavistown House, jkeohane@iece.ie