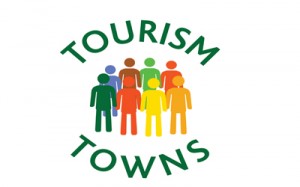 Yet another gong for Kilkenny. This time awarded the 2013 Ireland Tourism Town Award!
The Tourism Towns Award recognises those towns and villages which are working hardest to enhance the visitors' experience.
This award comes after other amazing achievments for Ireland's prettiest and friendliest city:
Kilkenny has been ranked the friendliest city in Europe by readers of the Conde Nast
Gold Medal winner in the 2013 Tidy Towns award
Kilkenny restaurant, The Lady Helen voted the best in Ireland
Kilkenny has more Michelin stars per head of population than any other city in the world outside San Sabastian, making Kilkenny the culinary capital of Ireland.
Kilkenny is recognised as the Craft capital of Ireland
So that makes Kilkenny the prettiest, craftiest, tastiest and friendliest place to visit in Ireland!