We have just been visited by the Pre-school class from Kells Resource Centre.
Thankfully the sun shone and everyone had a great time feeding the animals, picking strawberries, playing on the lawn and ticking off the finds on the nature trail! I think that the ride in the big bus might have been the highlight for some though!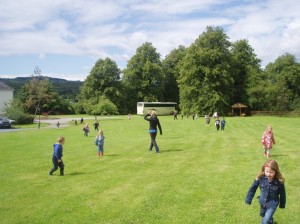 30 kids under 5 and not a tear shed all morning – a great success! We might host some more school trips in kilkenny.